NEGOTIATING: We assist companies and individuals negotiate deals of all types. We work with them to develop sophisticated negotiating strategies and devise tactics to implement those strategies. We act as advisors throughout the negotiation process, and where appropriate negotiate directly on our client's behalf. We work closely with lawyers, bankers, and other professionals to design comprehensive negotiating and influencing strategies that take into account legal and financial considerations. We also serve as mediators, arbitrators and expert witnesses.
EXECUTIVE AND CAREER COACHING: Lee E. Miller has been referred to as the country's "number 1 negotiating coach." As a former head of Human Resources for TV Guide, USA Network and Barneys New York, he works with executives to develop, not only their negotiating skills, but also leadership ability. Using the 3 Cs-Convince, Collaborate and Create- Influencing Method, he can help you get better results in your business or help you move your career forward. He uses proven techniques to help you develop the skills and confidence necessary to succeed.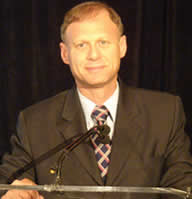 TRAINING: We provide a series of training programs that can be customized and delivered to corporations and organizations to meet their specific objectives. Among the programs provided are our signature NegotiationPlus™ programs that consist of hands on training designed to teach individuals to think differently about influencing and to improve their influencing, negotiating, sales, customer service and recruiting. These programs can be delivered alone or as part of our Leadership Development Program. We also have influencing and negotiating programs designed specifically for women based on the groundbreaking A Woman's Guide to Successful Negotiating. These programs teach participants how to more effectively influence others, sell more, negotiate better prices, close more deals, ensure repeat business and manage employees to get the most from them. For a complete list of programs see our Training section.
SPEAKING: Lee E. Miller and his daughter and co-author, Jessica Miller, are available to provide keynote speeches that will motivate, teach and inspire on a variety of topics including: "UP: Influence, Power and the U Perspective--The Art of Getting What You Want", "Influencing Others-Convince , Collaborate and Create Your Way to Success", "You Can Negotiate Anything", "Getting The Career You Deserve", "Establishing Credibility for Yourself", "Increasing Sales by Harnessing the U Perspective", "High Performance Customer Service", "Interviewing for Success", "Getting What You Want Not Just Getting To Yes", "A Woman's Guide To Successful Negotiating", "The Only Limits Are Those We Place on Ourselves", "Confidence The Key To Success", "Negotiating Compensation: Encouraging Growth Without Encouraging Unethical Conduct", "Recruiting and Retention: Winning The War For Talent" and "Branding Your Company as the Employer of Choice."
CONSULTING: We work with organizations and individuals on how they can more effectively lead and influence others, both internally within an organization and externally with clients, customers and vendors. We advise on organizational development, human resource management, recruiting, career development, influencing and sales. In the area of compensation we work with individuals, organizations and boards in negotiating compensation packages as well as designing compensation programs. Our goal is to create incentives that encourage both short and long-term company growth and discourage unethical conduct.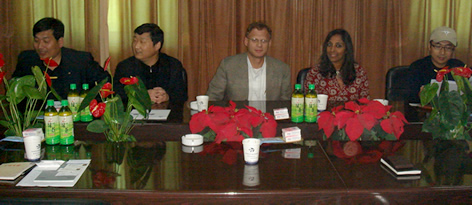 LITIGATION SUPPORT: We offer expert assistance in litigation (i.e. matrimonial and employment) involving human resources, employability, recruiting, negotiating and compensation issues.
NEGOTIATING/INFLUENCING STYLE ASSESSMENT:
The Negotiating/Influencing Style Assessment is a unique online assessment tool used to determine an individual's negotiating/influencing style. We use this tool to teach people how to make the most of their own negotiating/influencing style, as well as how to deal with people who favor a different style.
[ Top ]